TEAM PV / CBCAC DRAGONAIRES WINS SILVER
IN THE 2021 DRAGON BOAT RACE FOR LITERACY
The 20th Annual 2021 Chicago Dragon Boat Race for Literacy returned to Ping Tom Memorial Park on August 28th!
19 dragon boat teams competed on the south branch of the Chicago River in beautifully decorated dragon boats, each consisting of up to 21 members: 20 paddlers and 1 drummer. The 20 paddlers row to the beat of the drummer to the finish line. Each year, the Chicago Chinatown Chamber of Commerce donates a portion of its proceeds from the event to local schools and organizations of which Project: VISION is one of the recipients. 
This year, Team PV Dragon Boat joined forces with our friends at CBCAC to compete and even took home 2nd Place in the Tiger Bracket and silver medals 🥈 ! This is the best race we've done so far!
Shout out to the Greater Chicago Dragon Boat Club, Coach Robin for whipping the Team into shape during practice, and Coach Steve (and PV Board of Directors Chair) for keeping us in top shape on Race Day!
Thank you to the Chinatown Chamber for organizing such another amazing community event and thank you to our sponsor, BRISK, for making all this possible!
Summer Events Bronze Sponsor: Brisk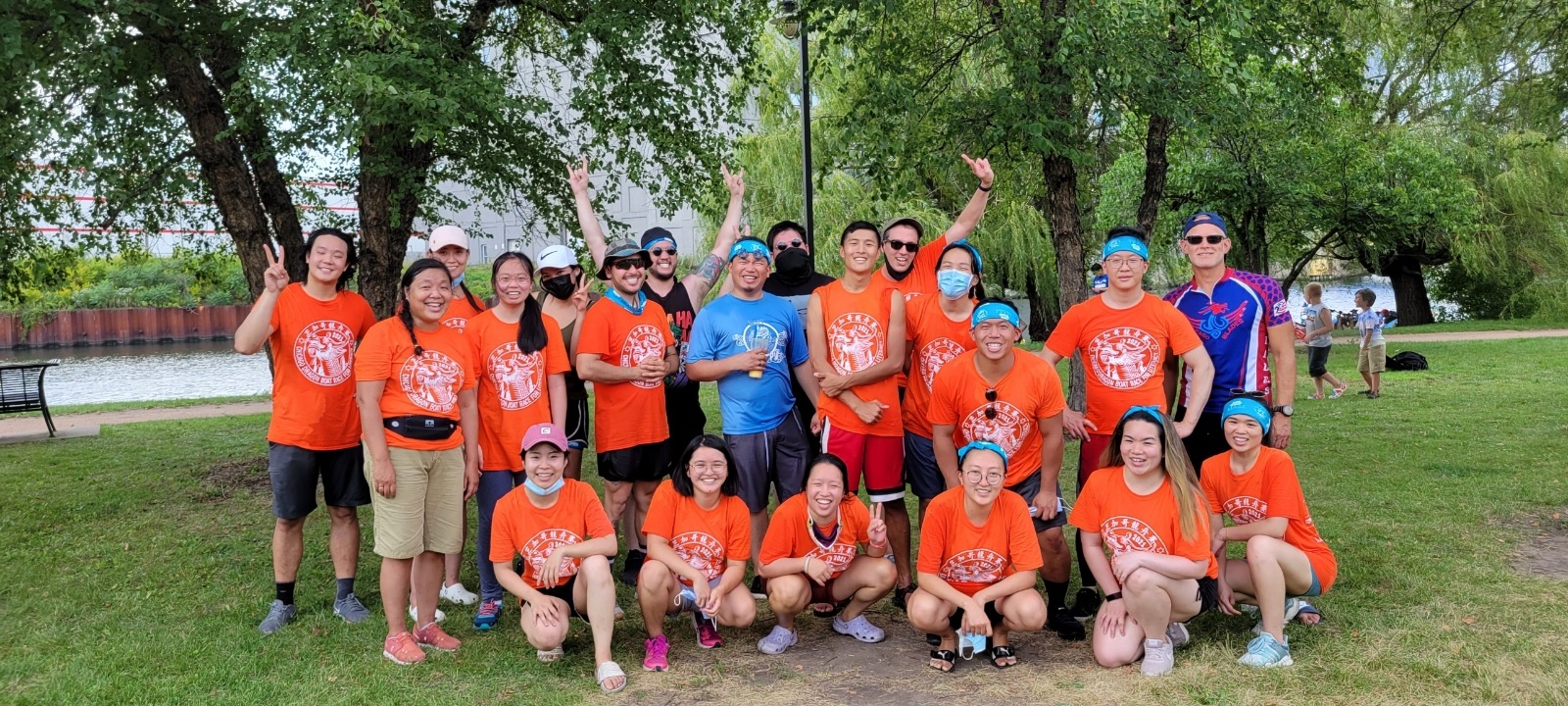 TEAM DRAGONAIRES
WINNING RACE!
🥈 TEAM DRAGONAIRES 🥈SILVER MEDALISTS!