HIGH SCHOOL SCHOLARS PROGRAM
Join the High School Program:
OUR
HIGH SCHOOL SCHOLARS PROGRAM
The High School Scholars Program aims to provide high school students with academic support, service, and leadership experiences that help develop the important skills and confidence youth need to succeed. Our goal is to help youth successfully complete high school on time and get into college so that they can reach their future career and personal goals!
THE HIGH SCHOOL SCHOLARS PROGRAM
(HSSP)
Serves 150 high school students. These students come from 9 neighborhoods and 15 different high schools all over Chicago.
HOLISTIC APPROACH TO YOUTH DEVELOPMENT
PV's High School Scholars Program aims to support youths' academic success while they work toward social-emotional growth and build confidence, character, and essential 21st-century skills to succeed in high school, college, and the workplace.
Academics
Service Learning
Leadership
Parent Involvement
Students work one-on-one and in small groups with tutors for homework help and subject-based tutoring, including tutoring for English learners, advanced classes, and AP courses.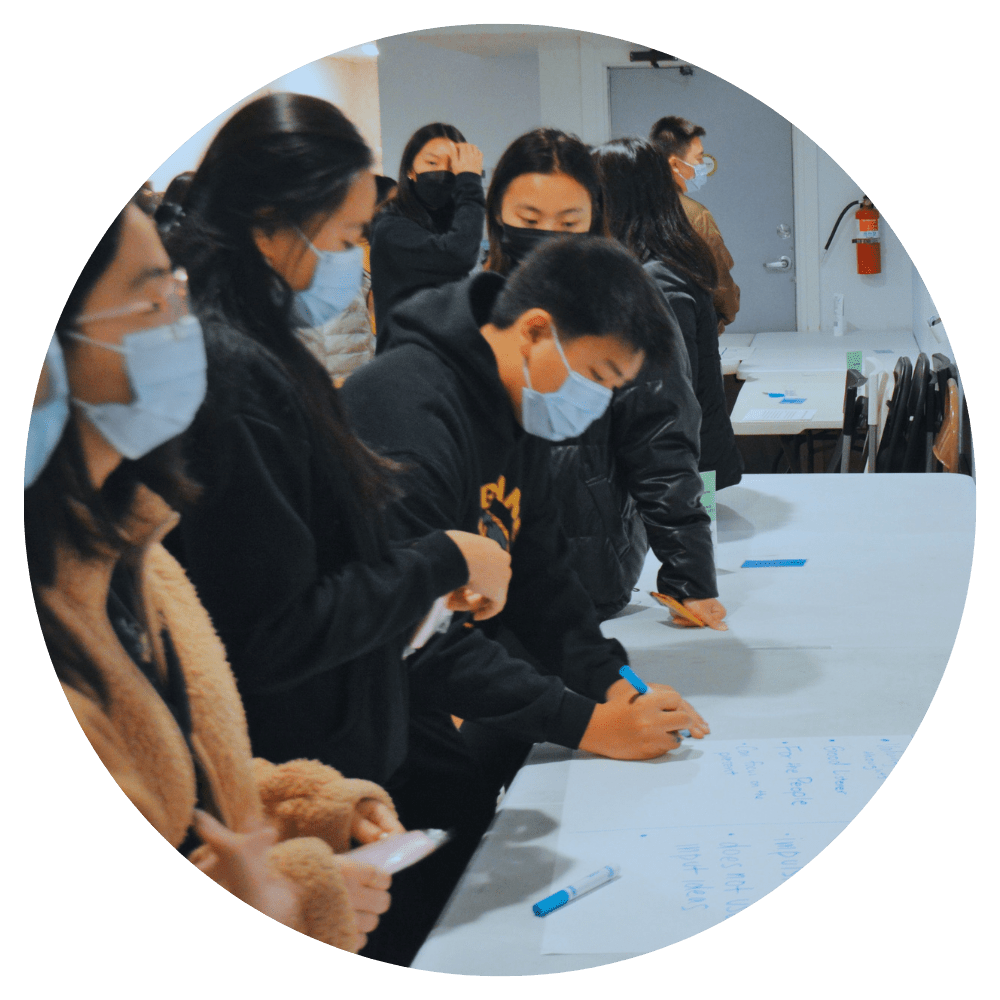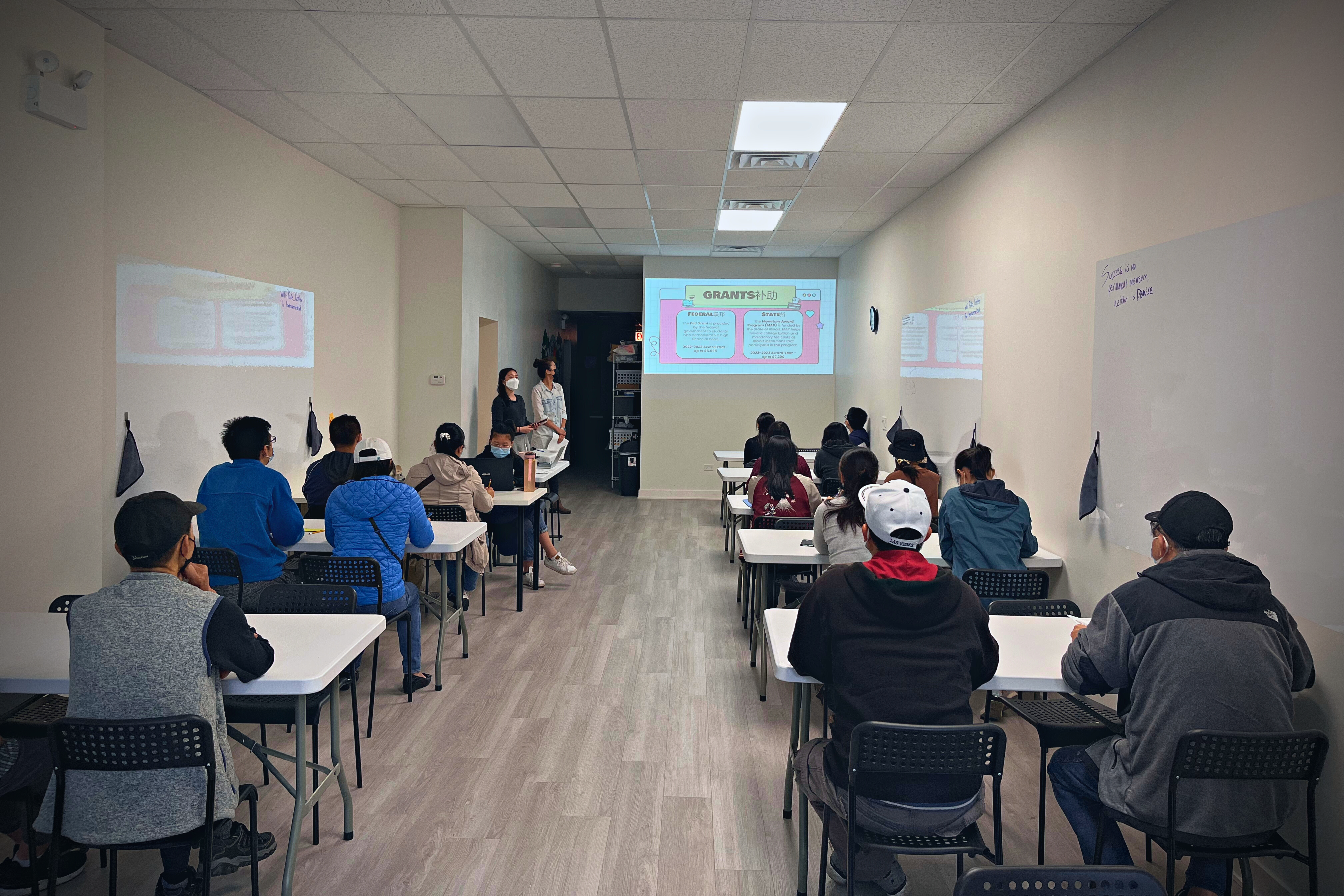 Goal setting
SAT/ACT test prep
FAFSA and financial aid assistance
Life skills
College campus visits
Senior college counseling
Workshops
Academics - Postsecondary
Our College Bound program helps students navigate the complex college application process, starting with planning and goal setting during 9th and 10th grade.
Upperclassmen participate in SAT test prep workshops, financial aid counseling, college campus visits, essay writing workshops, and life skills seminars.
During senior year, each student is assigned a coach who provides one-on-one college counseling to guide them through each phase of the college application process, including researching schools, completing applications, and making final decisions.
& Leadership Training
Service learning and leadership training are enrichment opportunities that are critical to the goals of the HSSP and include community service projects, youth-led civic engagement work, professional development, and paid work opportunities. These activities coach youth in essential 21st-century skills that will translate to college and the workplace and build character, positive self-identity, and confidence.