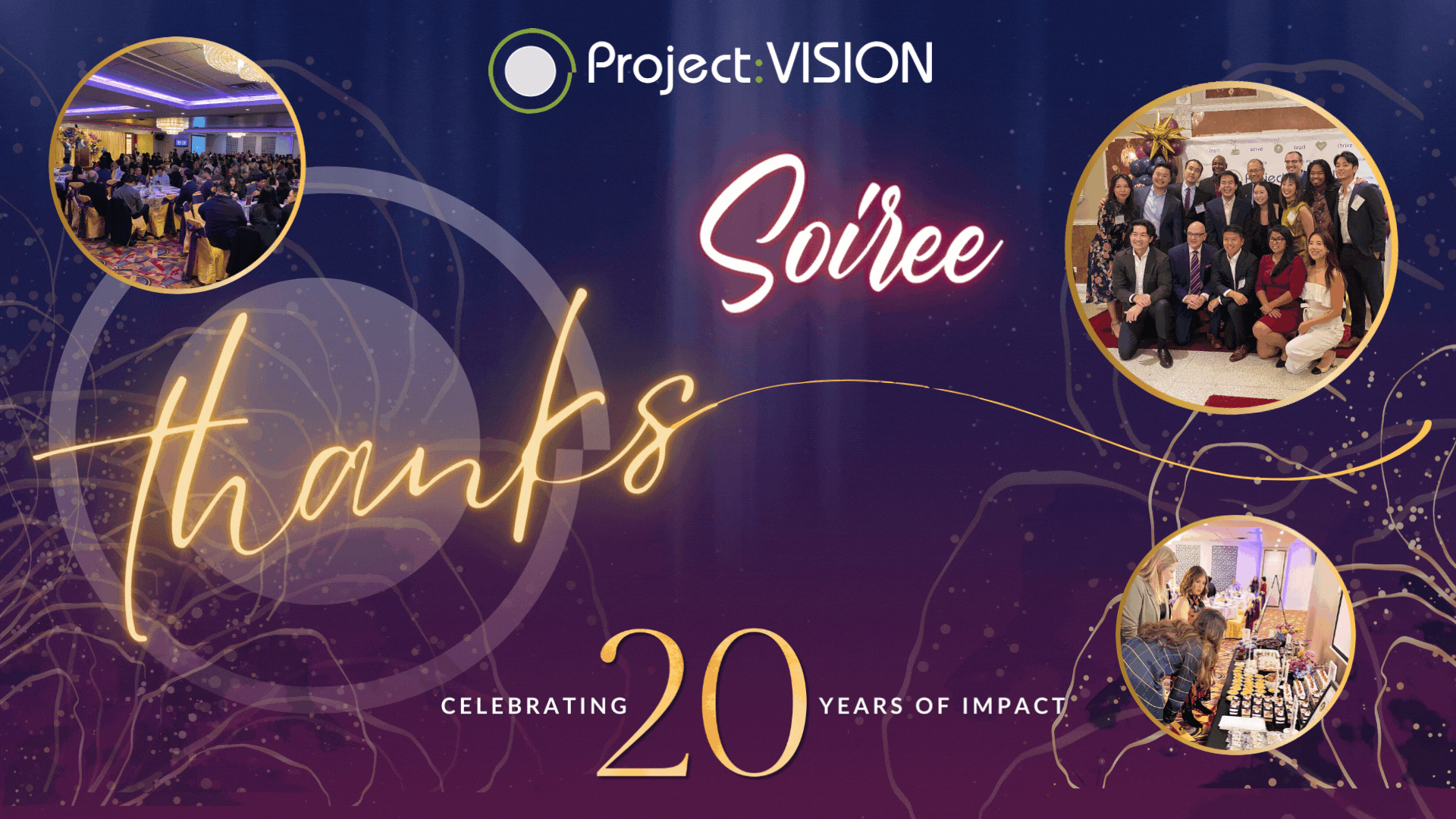 Each year, the Fall Soirée reminds us how far we've come and highlights the community and impactful partnerships we've built with you. This year, our hearts are especially full of gratitude because all that we have achieved is thanks to YOU!
Our accomplishments and impact are a direct result of your support and partnership. We hope to continue to have your support in the next 20 years and beyond!
Let's take a look back at our beginnings: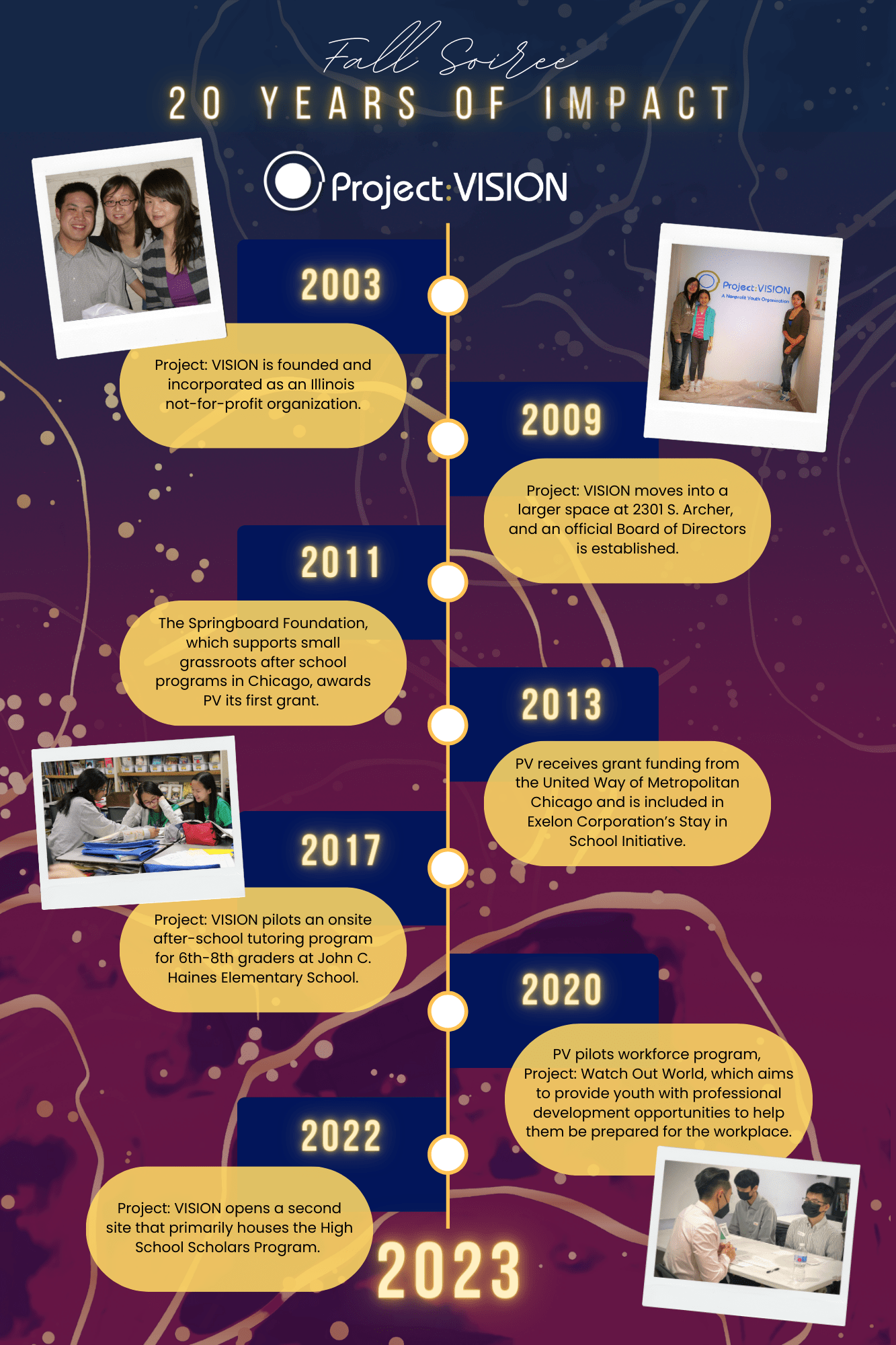 Thank You for celebrating with us!
impact
Proceeds go towards supporting over 360 community youth with free after-school programming in the 2023-2024 school year.
Geoffrey Jiang Thompson Memorial Merit Scholarship Recipient:
Nicole Nie
The 11-10-02 Foundation Scholarship Recipient:
Maggie Lin
Keynote Speaker:
Jianan Shi
donors & sponsors
IMC Trading
Asian McDonald's Operator Association
UwU Nails
Kirkland & Ellis
Deloitte
The Chicago Community Trust
Chinatown Parking Corporation
Wintrust Bank
American Metro Bank
Representative Theresa Mah
Vanness & Rob Obrochta
Julian Grace Foundation
Jacobs
KPMG
supporters & guests
YOU
IL State Representative Theresa Mah
IL State Representative Hoan Huynh
Alderwoman Nicole Lee
President to the Chicago Board of Education, Jianan Shi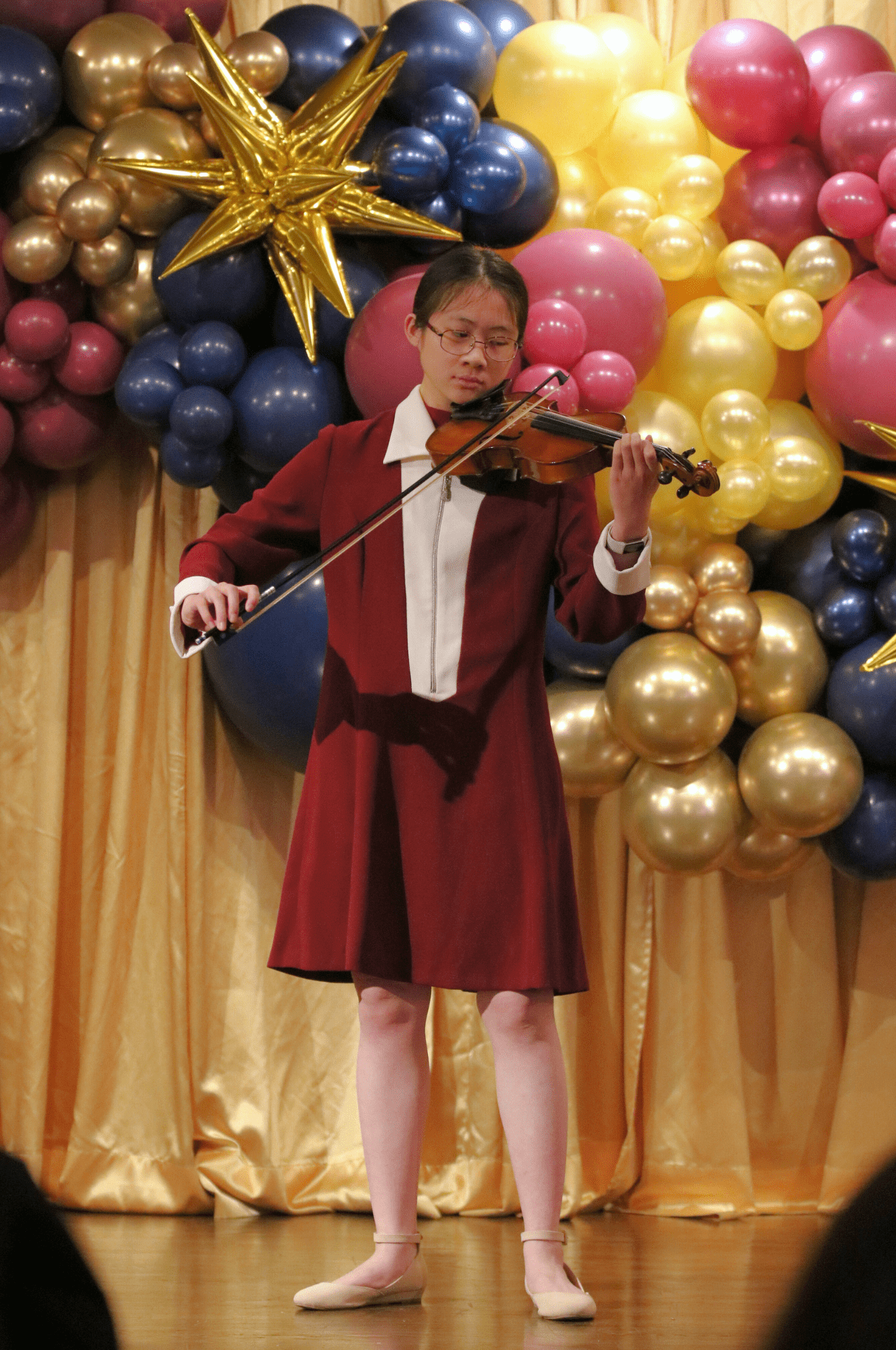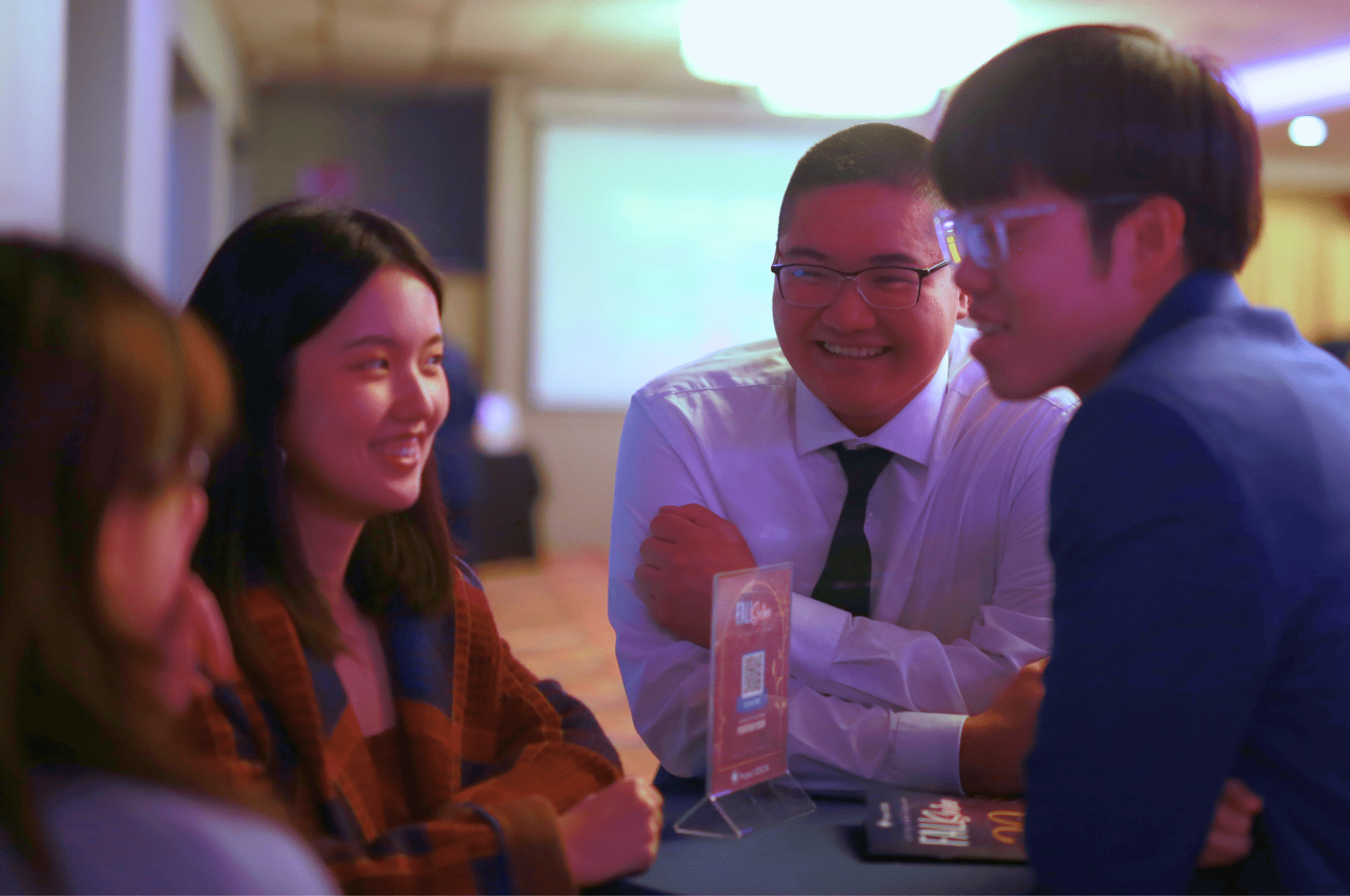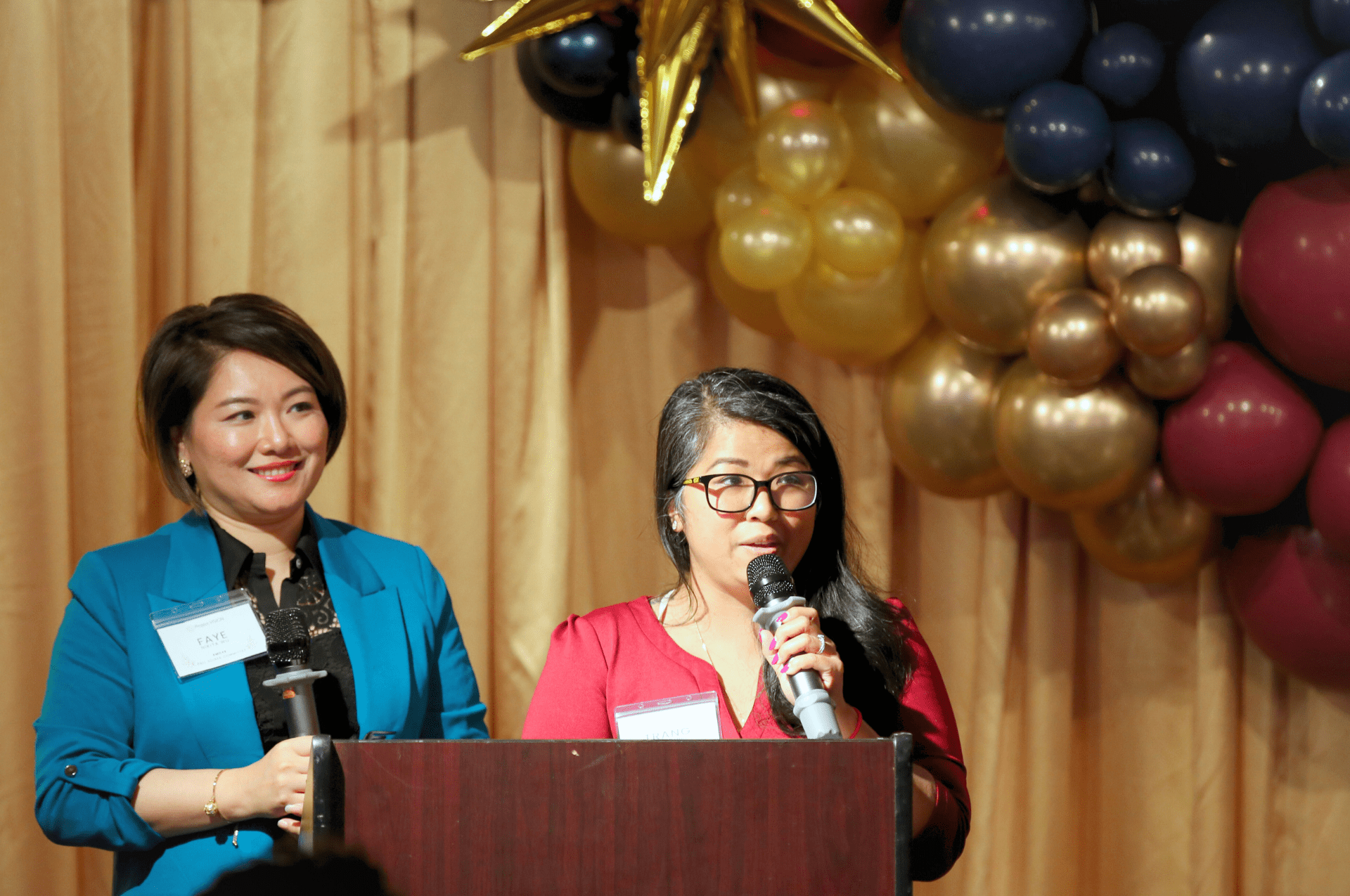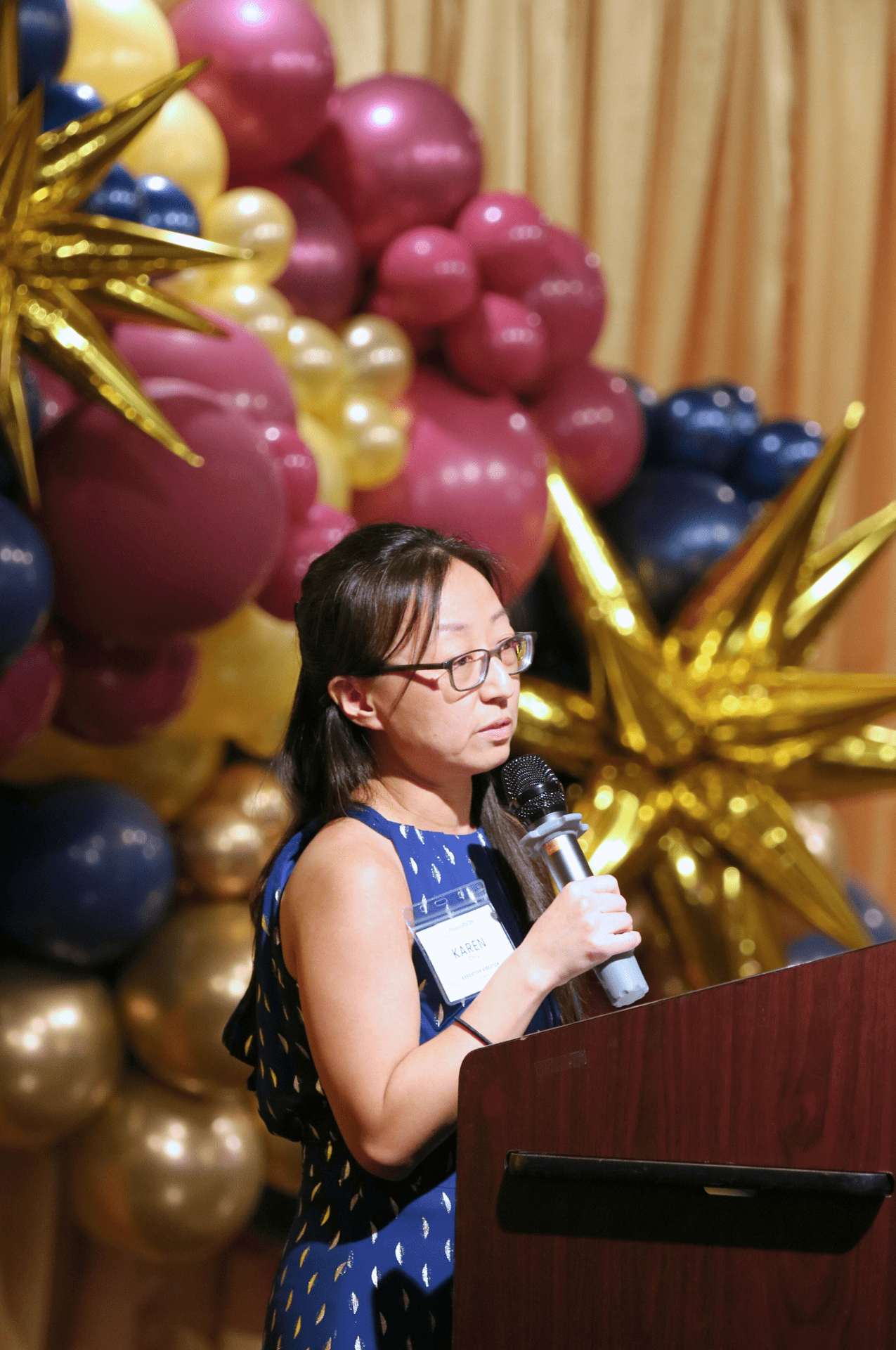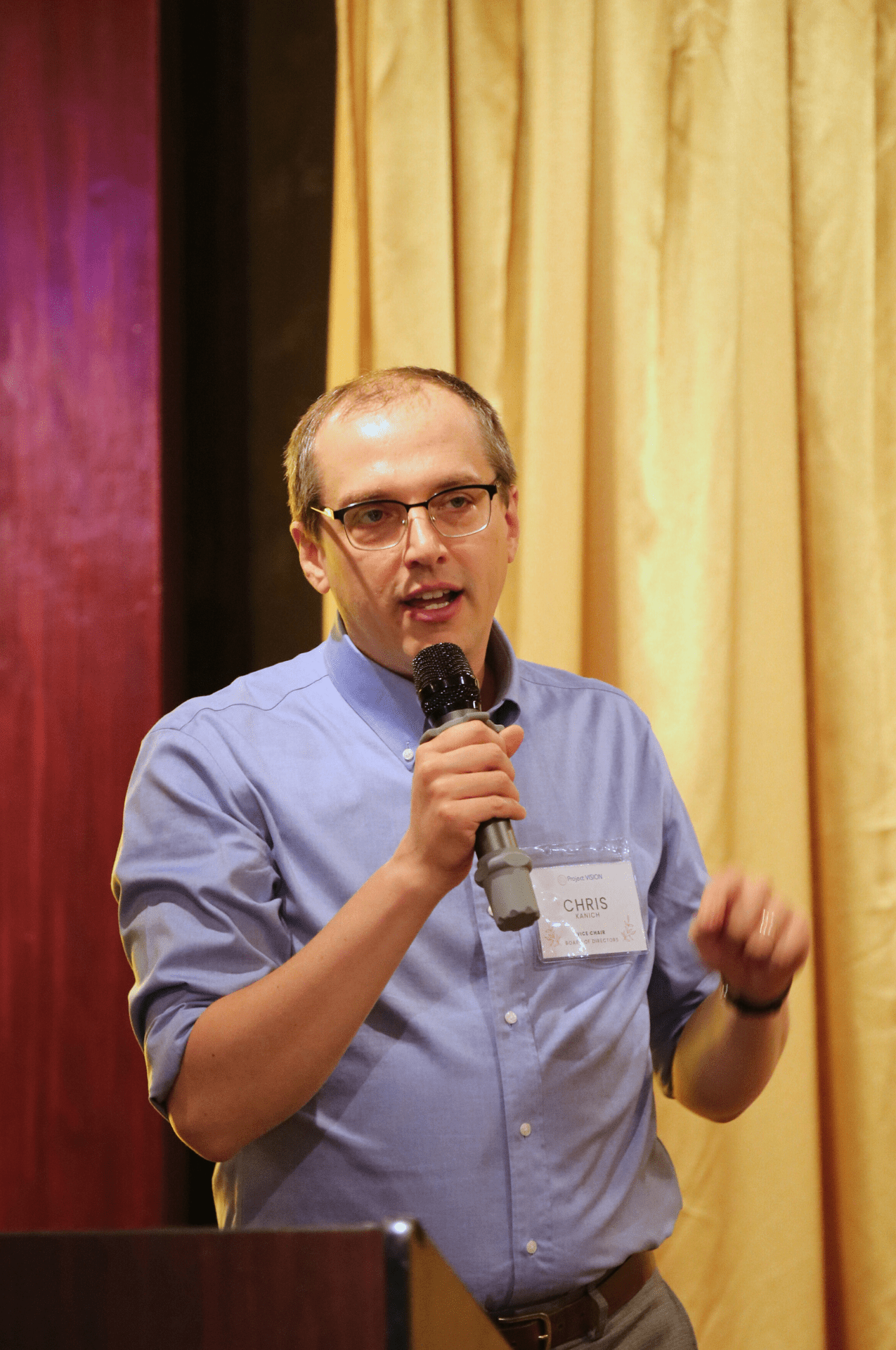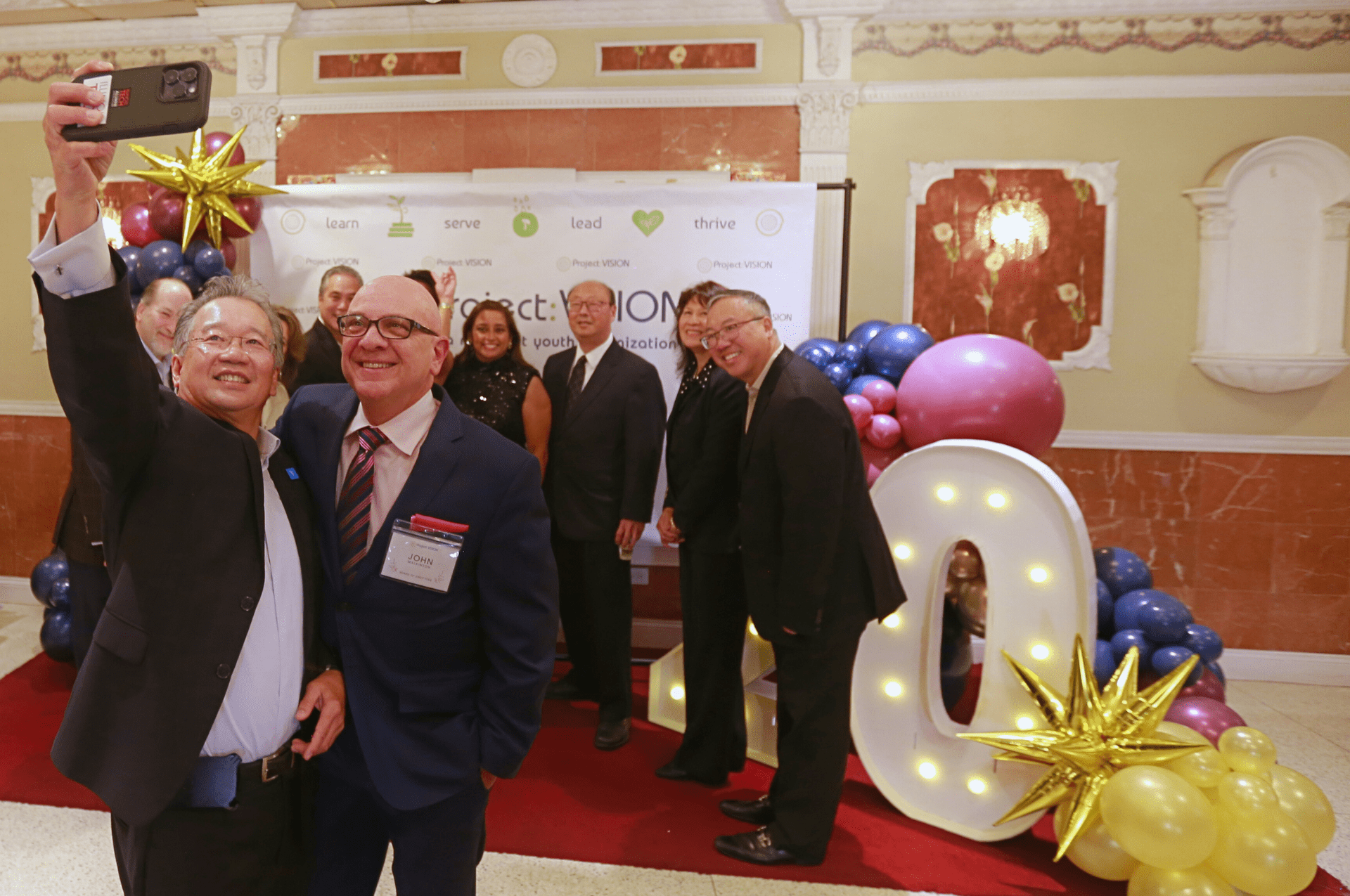 Thank you for bringing together these amazing local Chicagoland AAPI bakers to make this event a sweet success!




Thank You to Our Annual Sponsors