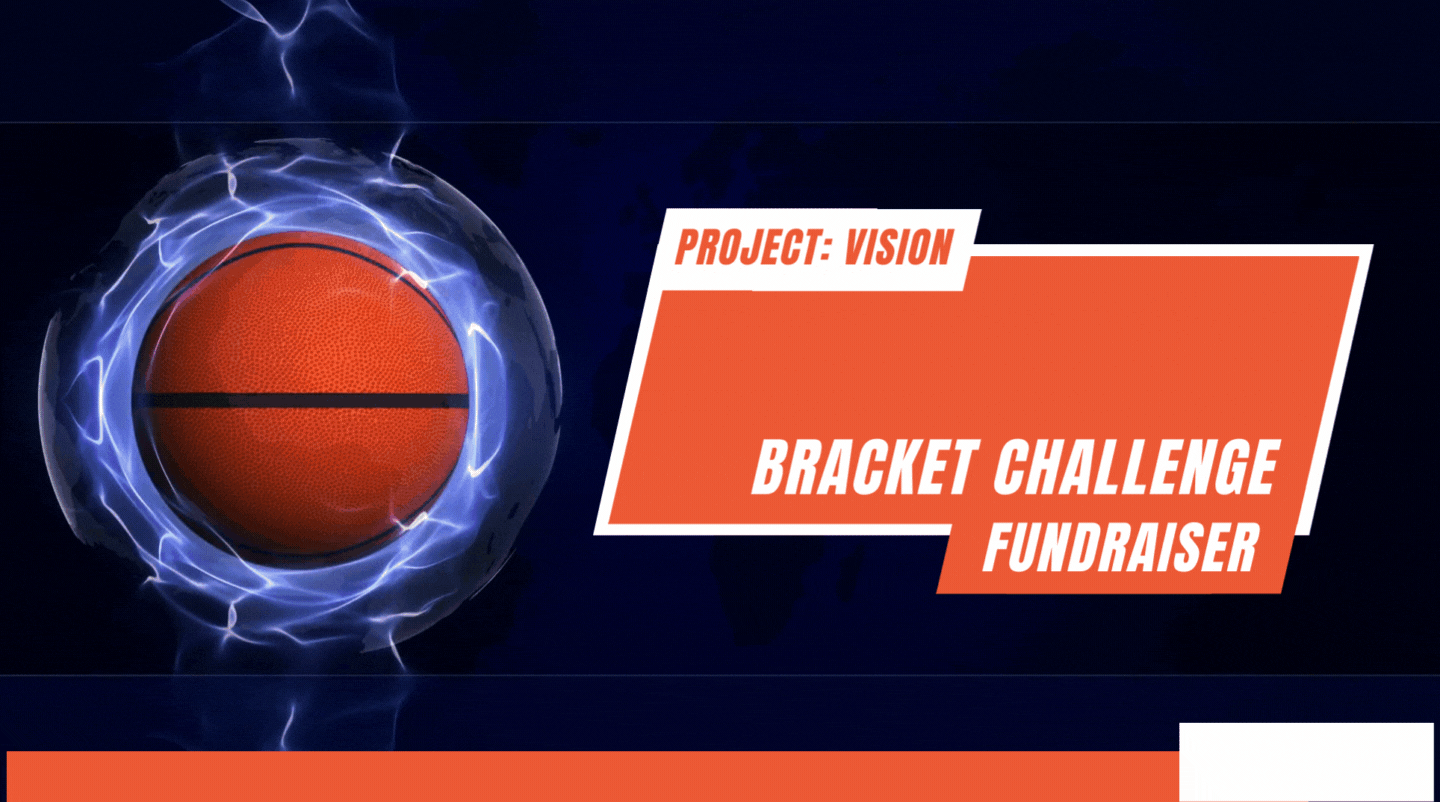 Welcome to the third annual Project: VISION March Madness Bracket Challenge! Whether you have a fanatical interest in your alma mater's success, want to show off your guessing skills to your friends, or want to join in the fun, we'd love for you to sign up to participate.
We hope this event and the prizes can help bring out some excitement and good cheer for the community. All proceeds will support Project: VISION programs for students and families.
REGISTRATION CLOSED
Sign up below by providing your email and purchasing tickets based on how many brackets you'd like to submit.
1 bracket = $15
2 brackets = $20
3 brackets = $25
When registering, please enter a current email. After the payment is made, we will send you an email with instructions on how to join the March Madness ESPN group.
To enter the bracket challenge, provide your email and purchase your tickets by March 15 at 11:55 pm CT.
Closed March 15th
Prizes
1st Overall: $100 Gift Card*
2nd – 5th Overall: $50 Gift Card*
*Can be an e-gift card to a major retailer of your choice like Amazon, or let us know if you'd like to donate the prize back to Project: VISION!
($50 enables 5 families to get help applying for college financial aid)
If you are unable to join, but would still like to support Project: VISION, you can still make a donation to support our students and their families.
Thank You!
Selection Sunday: Sunday, March 12
First Four: March 14-15
First round: March 16-17
Second round: March 18-19
Sweet 16: March 23-24
Elite Eight: March 25-26
Final Four: April 1
NCAA championship game: April 3