MEET GIBS, NEW YOUTH PROGRAM COORDINATOR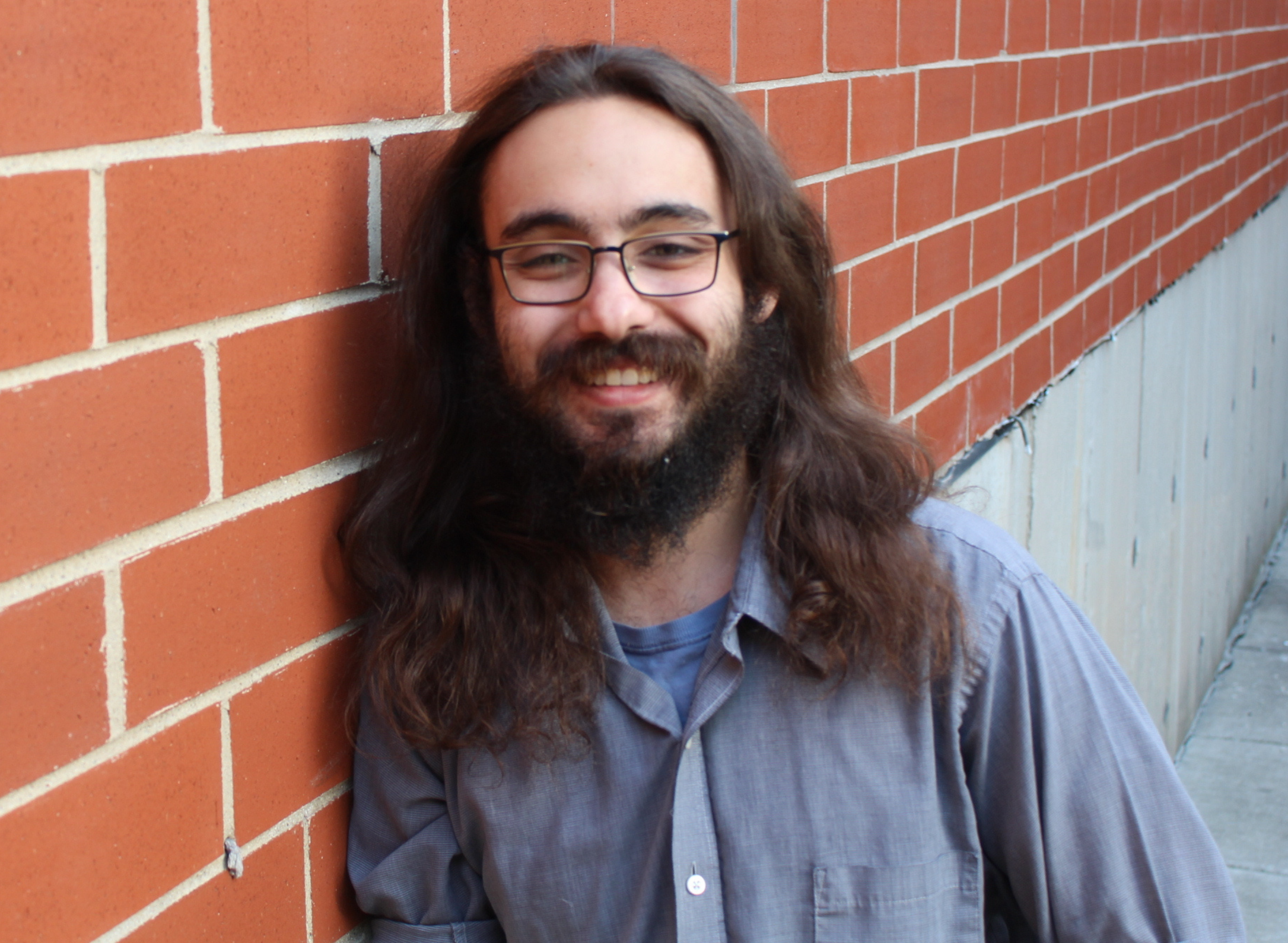 Gibs Smolsky-Gibson
Youth Program Coordinator
We're happy to announce that Gibs Smolsky-Gibson joins the Project: VISION team as our newest Youth Program Coordinator! 
What is your favorite PV memory?
My favorite memory in PV is mundane but impactful to me. As I was tutoring High schoolers, I was pulled upstairs to solve a math problem with a student. It is related to creating a formula to predict the 100th term in a sequence of numbers. I have a full bachelor's degree in mathematics, and I felt confident that I could help this student. Then, I struggled. I admitted that I needed more time to work through the problem with the student and we tag-teamed what we understood from the lens of a mathematician and a beginner learner in math. Expertise didn't matter in this problem because it was a group effort to develop slowly the best solution that worked. The most inspiring part was the student understanding my hardship in the problem and having an exuding amount of patience to work through with me combining our knowledge. Persevering through that problem was the first moment I felt my work was impactful to the kids, but also that the kids would have an impact on me as a learner as well.
What inspired you to work with you or what do you enjoy most about working with youth?
My life has been filled with people that have cared about me. My high school math teacher Mrs. Simpson guided me to become the best person I could be by fostering my skills as a student in STEM or ELA or Theater, but the lasting impact and most important thing she instilled in me was empathy. She made me not learn to be the best at what I do, but rather strive to make sure I could help everyone achieve their goals and learn together. To me, education is foundationally built on empathy and community-based action. Citizenship and community are owed back the service of compassion and strength they help to provide, and working with youth is the way I give back to my community and home that gave everything to me. Growing up poor and seeing underfunded, underrepresented schools propped up by the compassion of educators that care radicalized my compassion. I work with youth because the people that cared about me and my success made me who I am, and I can mimic that feeling or inspire one kid to give back to the community I plan to.
What do you hope to accomplish at PV or what difference do you want to make?
I want to reset the understanding of what youth view education as. I want the veil to be pulled back to show that education is a growing and learning process that's more than biased testing on measurable scales. Kids should be clued in on the pathways that social-emotional learning and civic leadership offer them. My hope is that through empowering youth in identity and community there is a chance to steer away from the value metric placed on our academic progress. My one goal is to show the kids radical compassion that is unending toward a city and community that I've come to love and hold dear. I strive to show citizenship defined as serving my community, leading others to thrive in their passions and talents, and a relentless commitment to learning and most importantly not as a product of monetary wealth.